Julie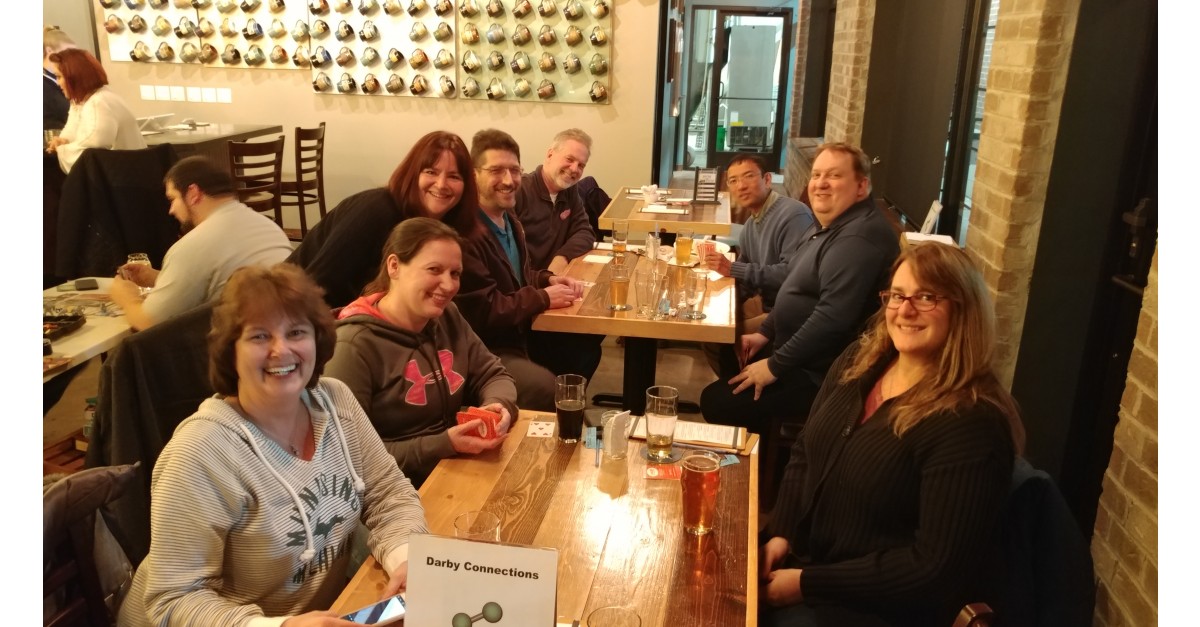 Two years ago today, a very special thing happened; Julie came to her first "After Work Euchre". I started having "After Work Euchre" in January 2018. The only people that attended in that first month were people that I already knew. Then Julie showed up on February 7th.
Julie found out about my group on MeetUp.com and was a complete stranger to everyone. She quickly "clicked" with some members of the group. Along with them, she became part of the foundation of the group. It is very much like the group is based around her. She attends almost every week, is a fantastic welcoming committee with here wonderful smile and she even helps me out when I'm over my head.
Julie became more than just a Euchre player. She quickly became part of my social circle. I now see her about two or three times a week. Julie represents what Darby Connections is all about! It is all about walking into a strange environment and making GREAT friends!
Thank you Julie!
Jimmy Darbyshire
PS - You still usually see her right next to Tony