Shawn Wins!!!! No Longer a ...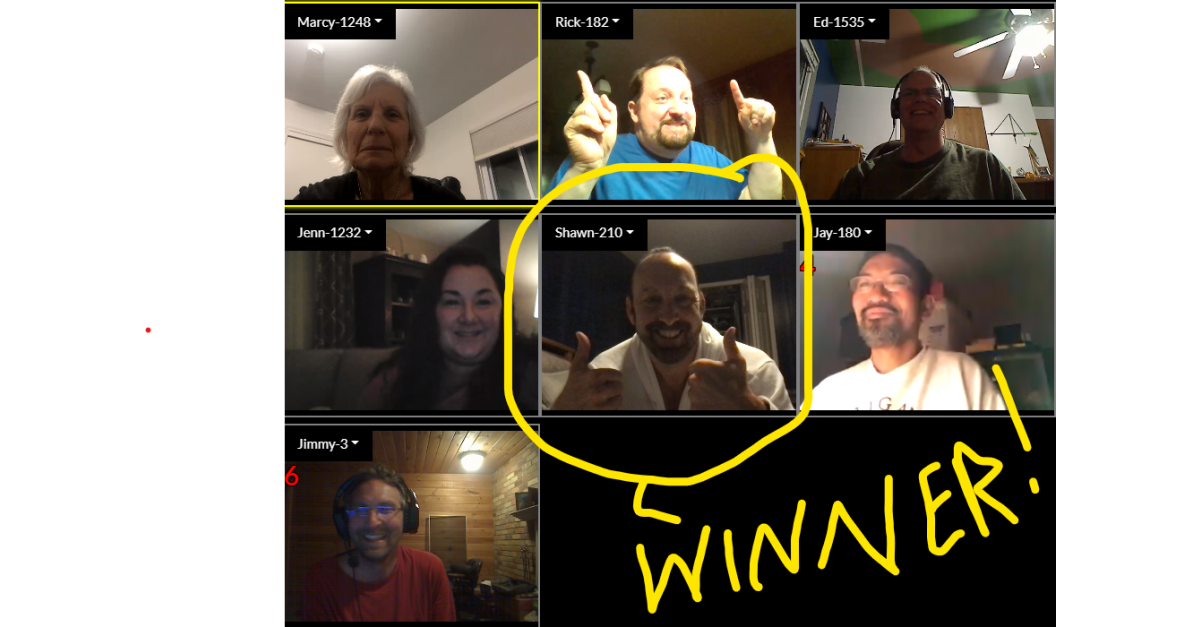 We have a newbie in the Champions Circle! For the first time, Shawn has won the monthly Euchre Contest!!!! Shawn became an active player just a few months ago during COVID. He started tonight with a big lead. One of the past Champions, Erica, inched close, but too little too late.
Congratulations Shawn!!!!!!