Thanks After Work Euchre!!!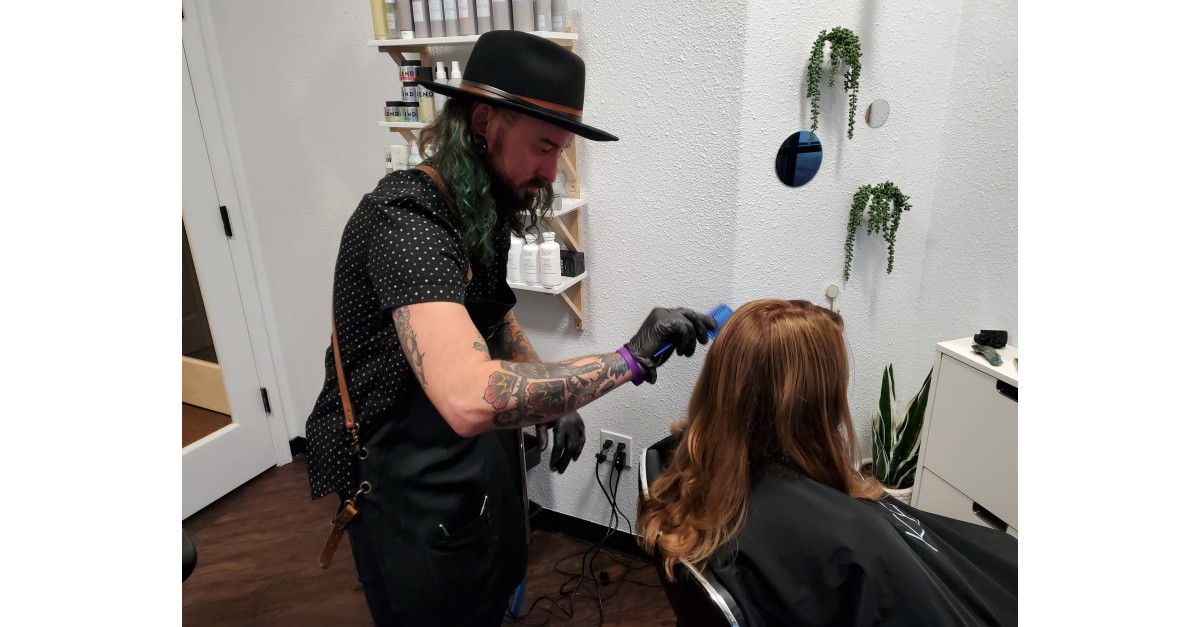 The After Work Euchre group surprised Erica and me with a very thoughtful gift a few months ago to show their appreciation for us organizing the weekly event. It is a lot of work to put together a weekly Euchre night and have it grow. It is wonderful that people appreciate that.
It was a very thoughtful gift. It was a haircut/coloring for Erica and me by Christopher Combs. Christopher was our favorite server at Drafting Table Brewing Company in Wixom. That is where After Work Euchre started. Turns out that Christopher is a pretty accomplished hair dresser that recently opened his own salon called Crown - A Keune Exclusive Salon in Novi
Today, Erica and I finally cashed in. Christopher did an amazing job. Thanks Chris and thanks After Work Euchre!
Jimmy