Sidewalk Music with Noel and Carter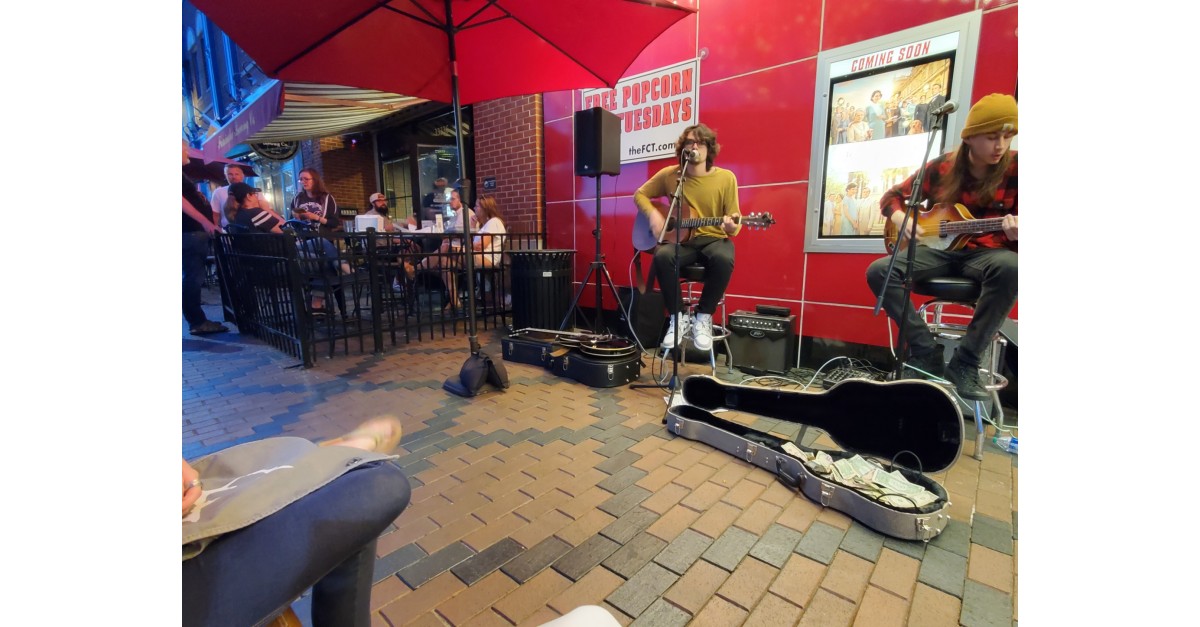 Last night we were treated to some really nice music in downtown Farmington by two of our members. Noel and Carter play music together, with a full band, and solo. Every now and then they play on the sidewalk in front of the Farmington Civic Theater. Next door is a brewery where some other member listened and had good conversation. Farmington allows people to take their drinks onto the sidewalk from certain bars. We didn't put out a general invite to everyone because space was limited at the brewery's patio, but look for the invite next time.
Noel and Carter played some really nice music at the perfect volume where people could still carry on conversations. They love Beatles music but have a wide variety in their playlist. Keep them in mind if you need music at an event of yours.