Mark Wins the Week at CPH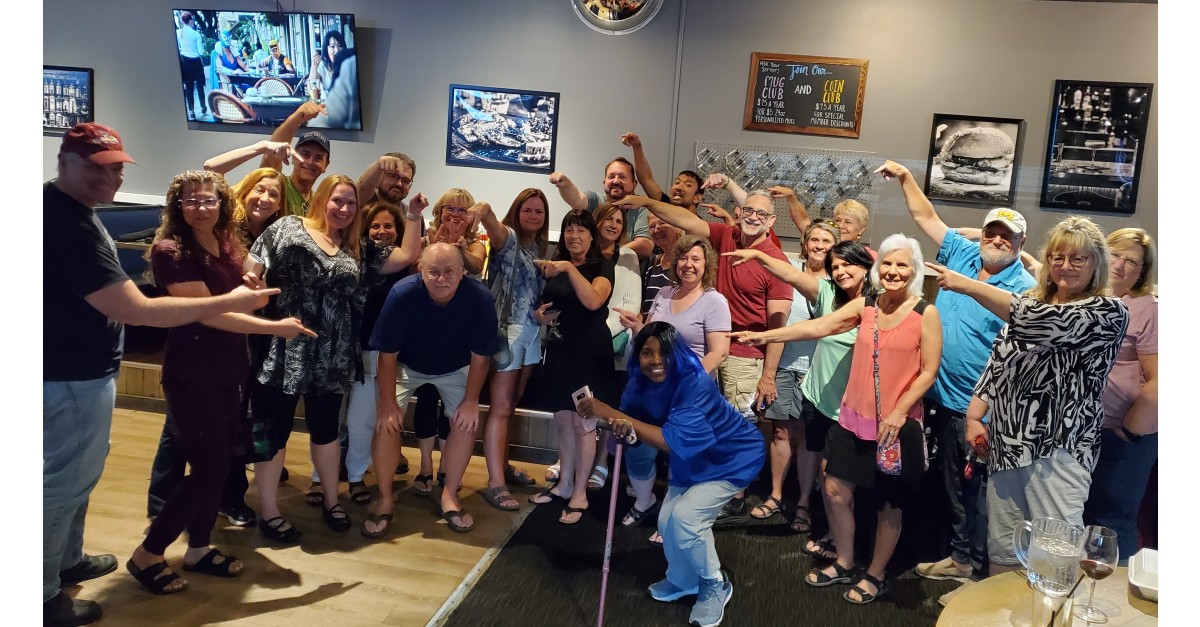 Mark got his first Weekly Win at Commerce Public House this week! It was with another large crowd, and we got a few more members. We had 45 players this week! Not enough to break our record of 46, but close!
Thank you for supporting the restaurant by eating and drinking there. There are some growing pains as we get larger. We are lucky to have a nice restaurant that tries to work with us. It is not easy serving over 40 people that are constantly changing positions.
Like many other restaurants, CPH has to deal with supply chain issues and labor shortages that lead to some inconsistencies. They are very open to adjusting their menu to provide the products to better serve everyone. If you have any suggestions or even complaints, please direct them to Jimmy. Just email them to Info@DarbyConnections.com Regardless, please be courteous to the staff. They are trying. It's a tough job.
Some of you may have noticed that Jimmy has been a little stressed recently. He is the lone programmer of the website and has been making a lot of changes recently. With so many changes, comes bugs. It is stressful finding bugs when in the middle of running an event for so many people. A big problem recently is people not getting their text messages. Let Jimmy know if that is happening to you so that he can correct the problem. Don't forget that you can go directly to DarbyConnections.com to see upcoming events and confirm if you are coming or not. If you have any suggestions on how things can be done better, let Jimmy know that too. He is very open to suggestions. He is trying to build a product that he can market and actually make money off of some day.
Thank you everyone for making this a great group!