Supporting Our Host Bar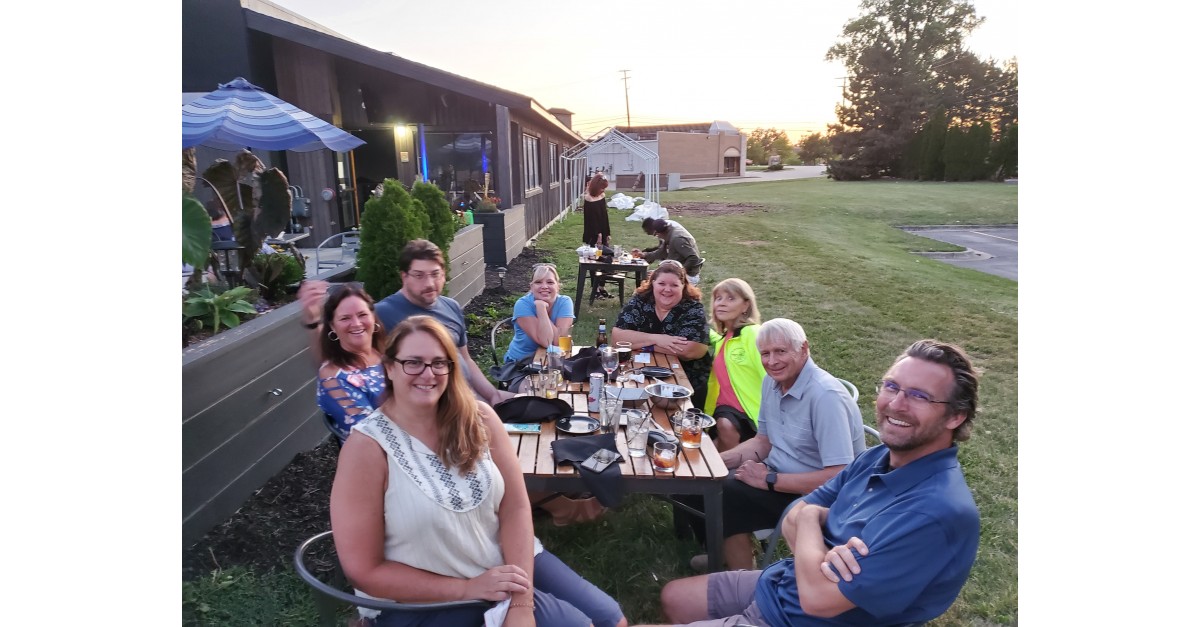 Times are tough for restaurants and we want to help out. Sidecar Slider Bar has Dal Bouey sing outside every Thursday. Tables are spaced nicely for Social Distancing. Our table was a little full but our members are pretty good about social distancing.
During normal times, we play Euchre at Sidecar Slider Bar in Commerce. COVID-19 put an end to that. Having 25 people packed into a room, changing tables, playing cards, eating and drinking is just not good for containing a pandemic.
It was a nice night and glad to help out a local business and singer.