Please Support Our Sponsor!

Darby Appraisers
Appraisal Discount for Darby Connections Members
See Details
Online Game Night!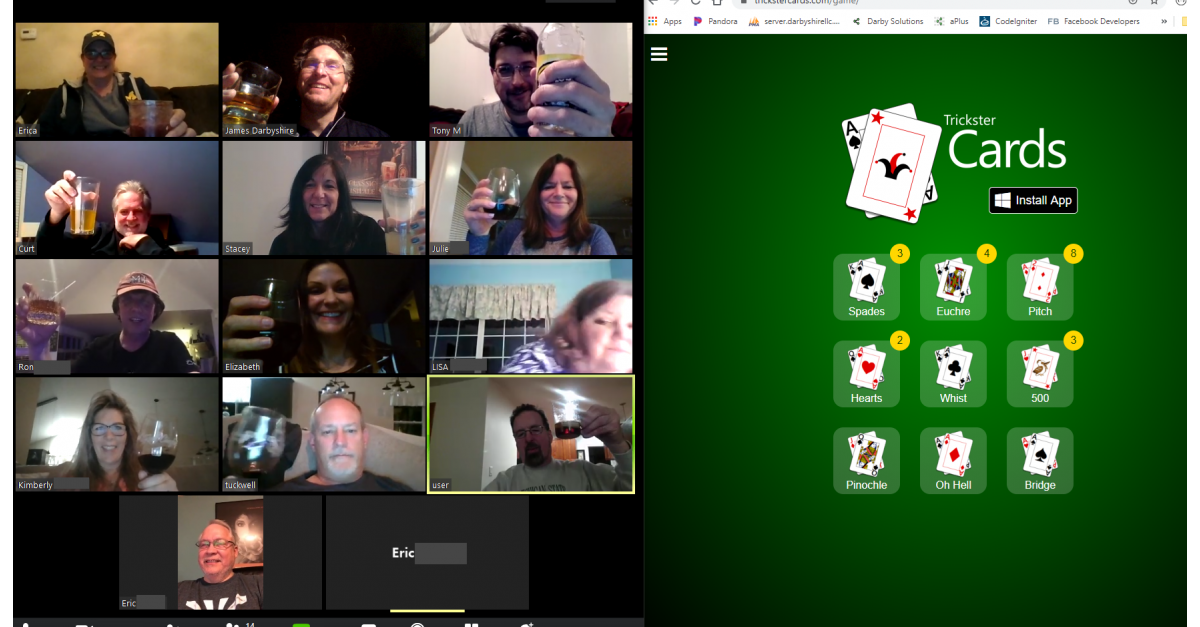 until
Do you plan to attend?
---
This is just a casual get together with friends and play games. The games we play depend on what people want to play. Euchre and Hearts are the popular games but we have played other games like Cards Against humanities. This is a good opportunity to learn new games too. This is a VERY flexible event. Come and go as you please.
You need a computer or phone with a camera to participate. This is a video event. We want to see your beautiful face. We are basically using two Apps for this event: One for the video and one for the game. It is best to have your video on a device where you can see about 30 people on one screen. Most people just use their computer but others have a combination of a computer, tablet or phone.
To join, create an account on this site DarbyConnections.com Log in and go to your Dashboard/Members Area to figure out what your user ID is. Your user ID is towards the top of the page. We want this number to be part of your Trickster Cards ID. At the top of the Dashboard is a button Go To Video Lobby Select that when you are ready to join the party with video.
Create an account at Trickster Cards It is Free. For a user name, use your first name-ID (ID from Darby Connections Dashboard) like Jimmy-622 If you already have an account on Trickster with a different name, it is not that big of a deal. You just need to let the other players know. Create your account on Trickster as soon as possible. Check your spam folders. Create a password for your account. See https://darbyconnections.com/articles/50 for more instructions on Trickster.
Go To Video Lobby at start time